In this tutorial, you will be guided on how to add users to the Orion Mobile App. In this instance, we are going to add a Coach and set the proper permissions. You can follow the same steps to provide athletes, range officers, and stat. officers the proper permissions — the only difference is which check-box to tick.
This topic does not apply to Orion at Home users. Orion at Home users, please click here for information.
Note: An active internet connection is required for this to work.
Instructions:
1.Create a new match, or open an existing match
2.Open Match Properties
3.Make sure "Upload scores and allow public access to scores" or "Upload scores and only allow athletes to view scores" are selected from the drop-down and click "Save"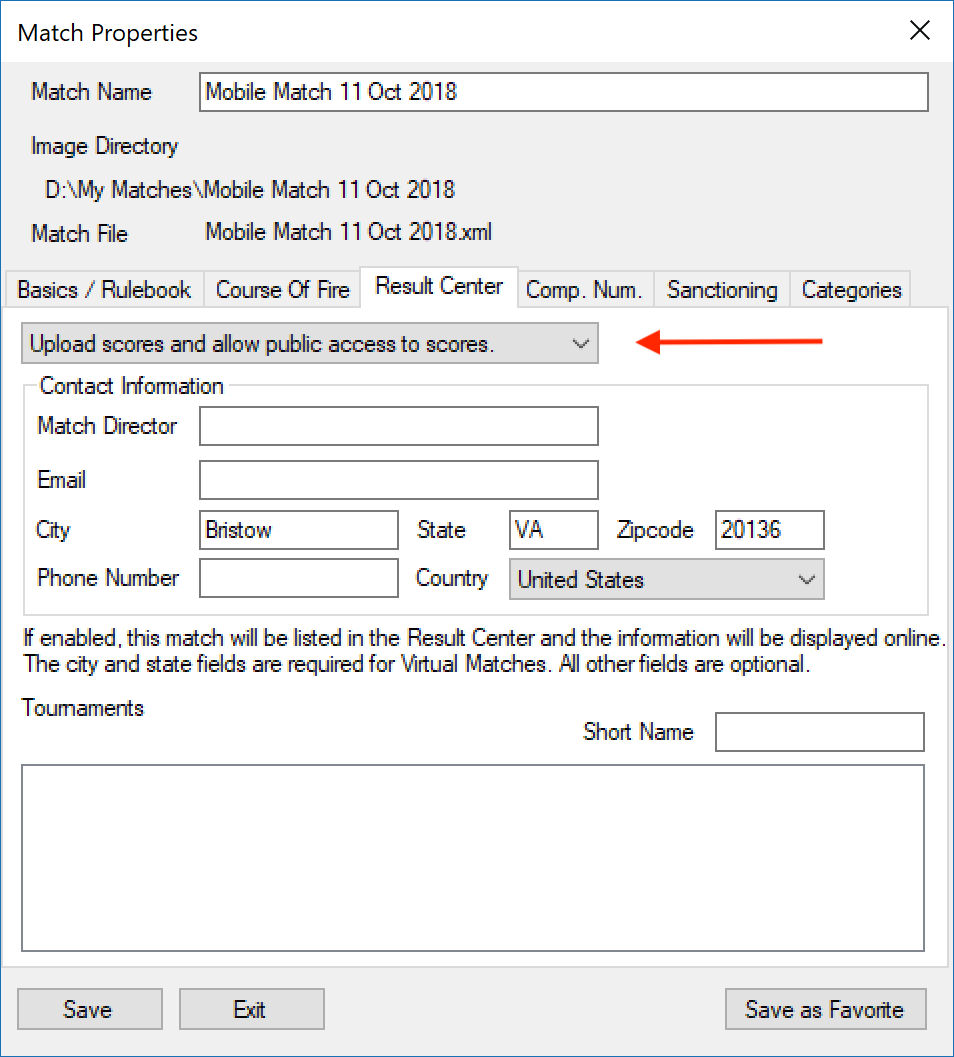 4.Open Match Competitors tab
5.Find the user you want to enroll (in this case Greg Glatt)
6.Enter that user's email address - this must be the same email address the athlete used when registering for the Orion Mobile account
7.Scroll to the right and select "Coach" check-box
Verify Orion Account:
Once you have entered the user's account information above, you will find that the athlete's email column turns manilla (from gray). This means that the account is authenticated.
If the email box remains gray, the Orion Mobile account cannot be authenticated/verified. Remember, both the athlete's Last Name and Email Address MUST MATCH their Orion Online account information.
Registered email addresses (Orion Mobile) are required for Range Officer, Statistical Officer, and Registration users.