1.Log in to your Orion account
2.On your Orion Customer Information page (or simply, My Account), locate the Copy License to Clipboard button near the bottom of the screen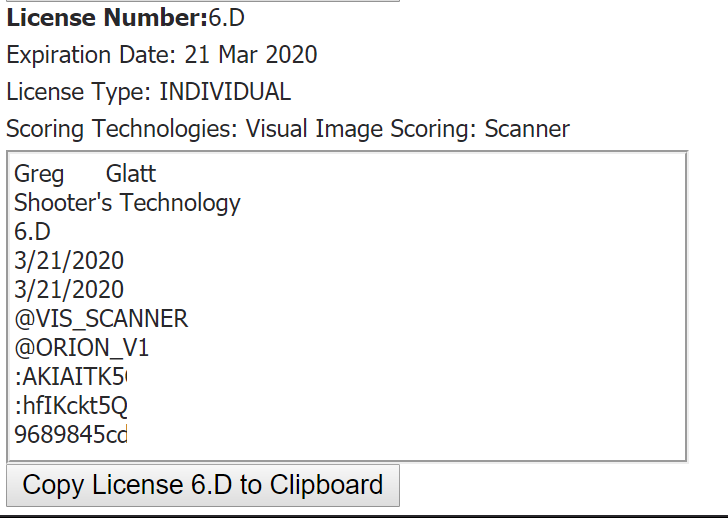 3.Open Orion Scoring System
4.Select one of the following:
a.I Recently Purchased Orion and Need Step by Step Instructions if you are a new Orion Customer and have never used the system before
b.I am Already Familiar with Orion and Need to Install My License if you are an existing Orion user installing your license on a new machine.
5.Orion will automatically populate a valid license in the License Form if already copied.
If the license does not automatically populate, go back to step 1 and try again.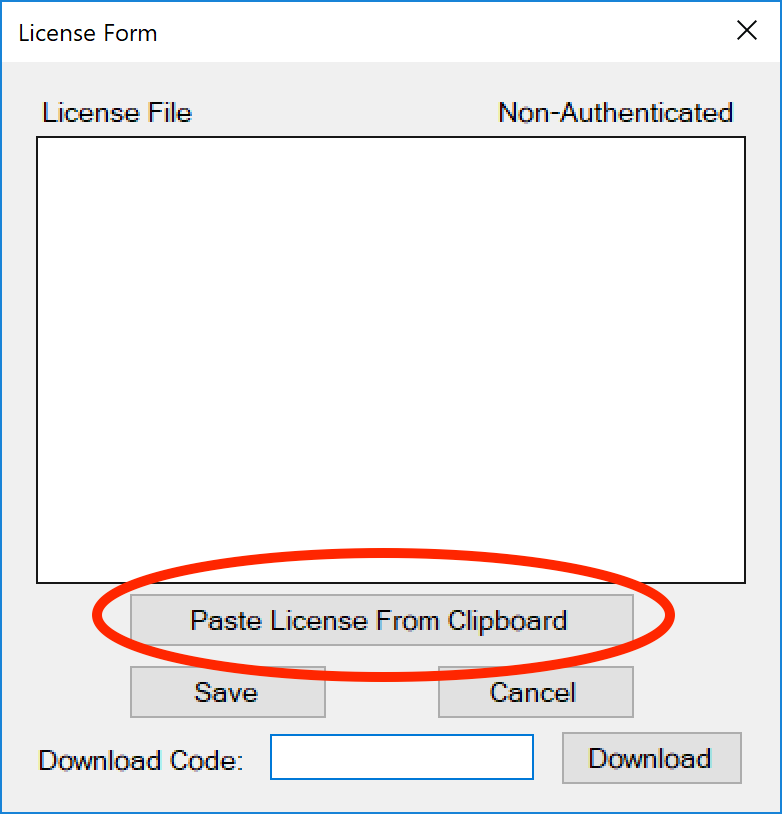 6.Click Save. Orion Scoring System will inform you the license was successfully downloaded. After clicking OK, Orion Scoring System will restart itself. (Only the software will restart, not your computer)
Orion Scoring System is now ready to be used