If you choose to report your scores online, Orion will automatically send your match results to the Result Center and to the Orion Mobile App. By this point, your match scores are already viewable on the Internet.
1.From within Orion, click on Globe Icon

below the menu bar.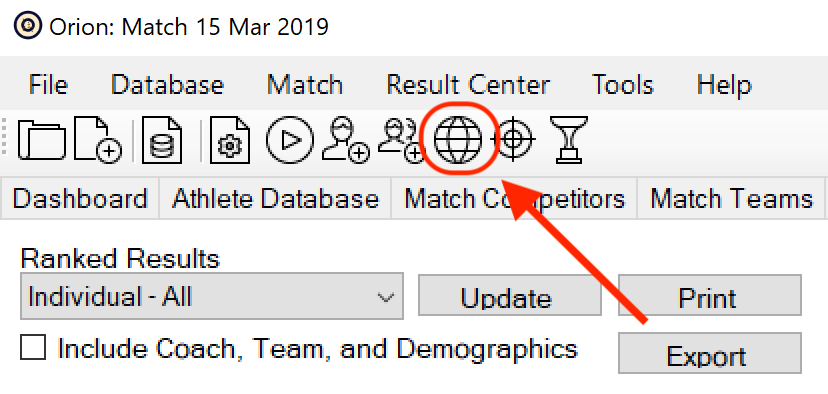 2.A web browser will open up and take you to your match's online score page.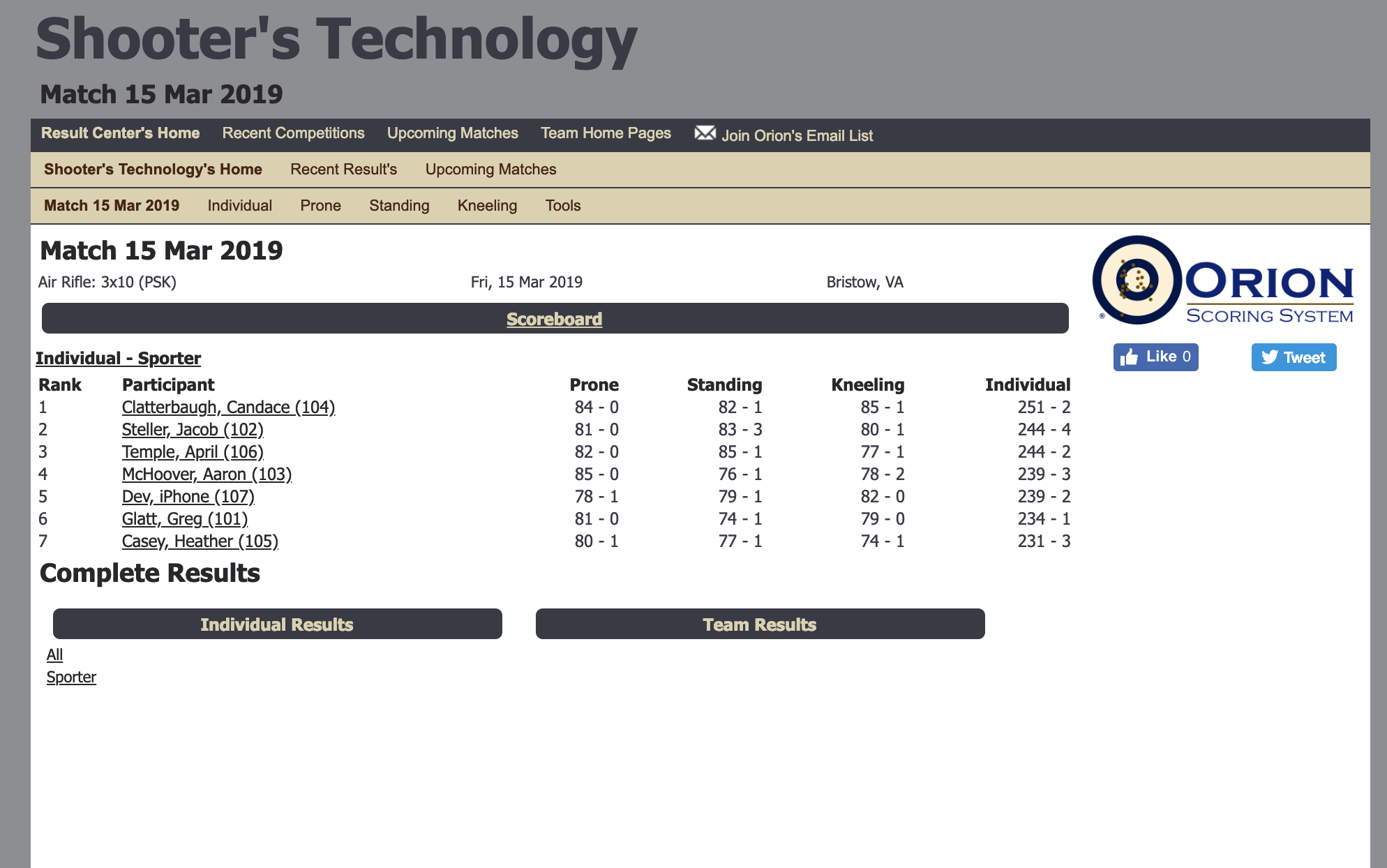 Select an Athlete's name to view more detailed information