Default Squadding is the firing point an athlete will be squadded to when they are entered into a Match. Once added to a Match, the athlete's squadding can be modified without effecting their default squadding.
Tracking Default Squadding to the Database
1.From Orion's menu bar click on Database -> Database Properties.
2.Click on the Category Fields tab.
3.Check (enable) Default Firing Point
4.Click Save to add the column to your Database.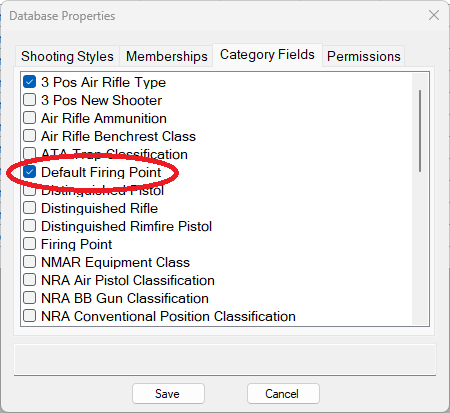 5.Back on the Athlete Database tab, select the default firing point for each of your Athletes. A Firing Point of 0 indicates not to assign any default value when adding to a match.