Scores can be viewed locally within Orion's Desktop Application after the targets have been scored. These results can be viewed in various ways, including team scores and individual scores.
Select your results type under Ranked Results then select Update. Results will generate below.
To view a individual's shot group (in this case Jacob's standing), double-click the score. On the pop-up window, Jacob's shot group appears with vivid detail.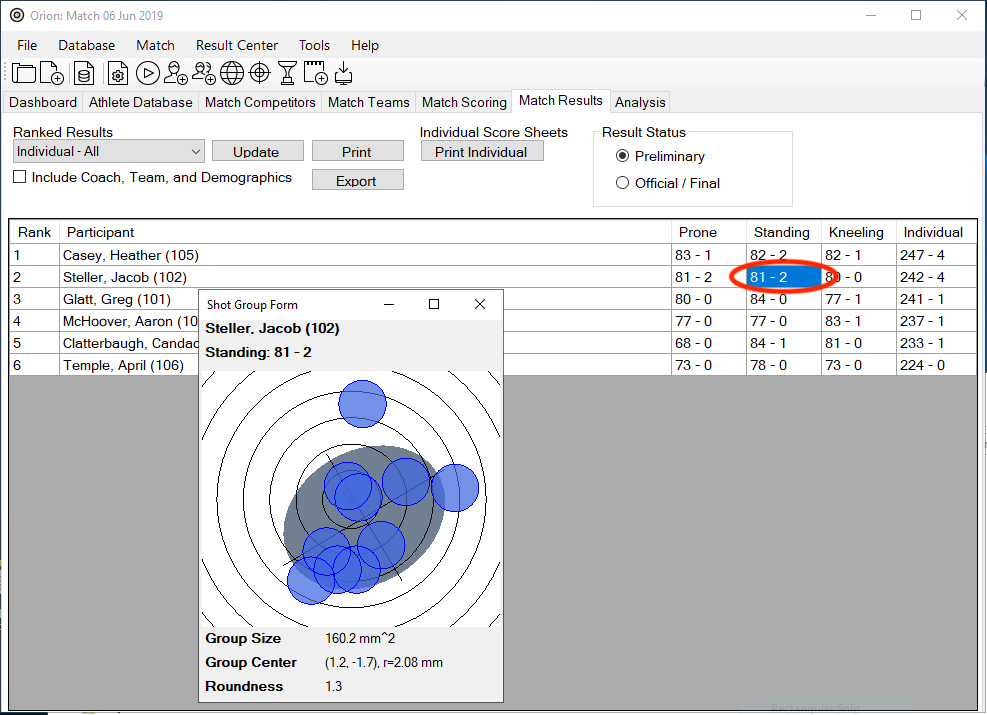 Shot groups can also be printed (or saved as PDF) to track an athlete's performance. See Printing Results.