Color Schemes are used to determine what color certain elements of the Spectator Displays are. These can be created and edited using the provided editor, or using a text editor.
Creating or Editing a Color Scheme Through Orion
To create or edit an existing Color Scheme File, from Orion's menu bar click on Athena -> Spectator Displays -> Color Scheme Editor
Once open, the user can select the fields in the left box and change any of them to a color from within the color picker.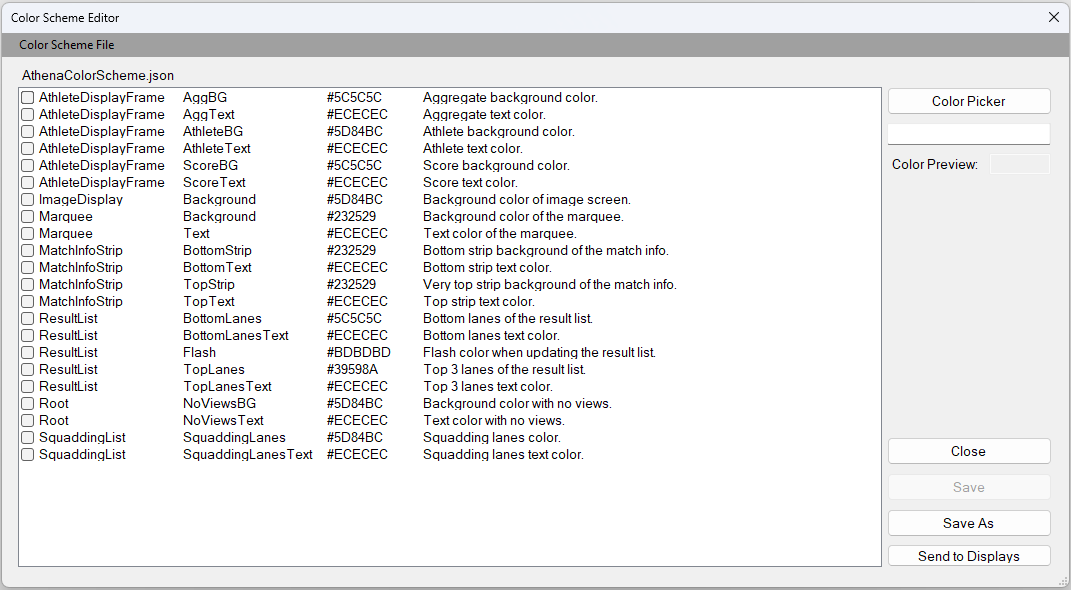 Creating or Editing a Color Scheme File Manually
Color Scheme files may be edited manually through your favorite text editor (e.g. vim). See Color Scheme Files for more information.
Using a custom Color Scheme File
Once the user has opened the custom color scheme within the editor, the user can simply save, then click on the 'Send To Displays' button in the lower left of the window.