Requirements
•Megalink integration is available to Orion for Club license users, with the most current version of Orion (Currently Version 2.19.1.1).
•The Megalink program MLRange is required. This is what Orion communicates with to receive score data.
Orion Setup
To enable the integration within Orion, from Orion's menu bar click on "Tools" then "Enable Megalink Integration."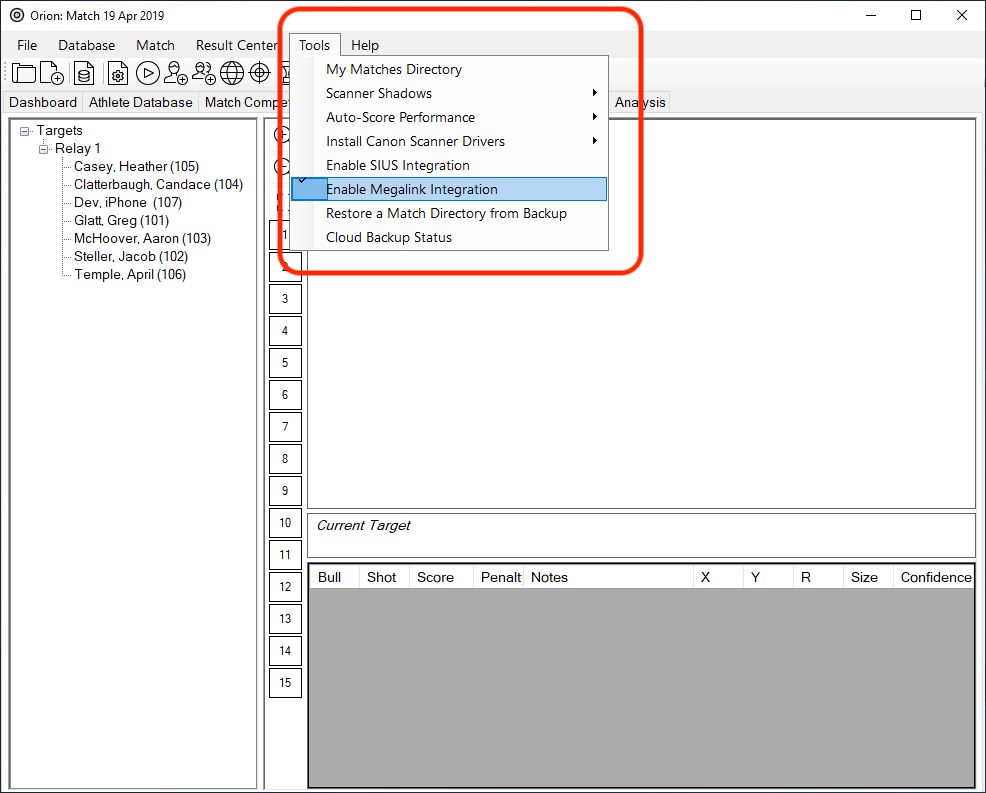 Megalink Setup
The following setup is for MLRange
Within the "Interface" settings:
•"Result program" must be listed as "Megalink (MLRes)."
•The specific "Folder" setting is not critical, but Orion will need to know this value of "Folder" to correctly save the start list and to read results. Make a note of the value for later use.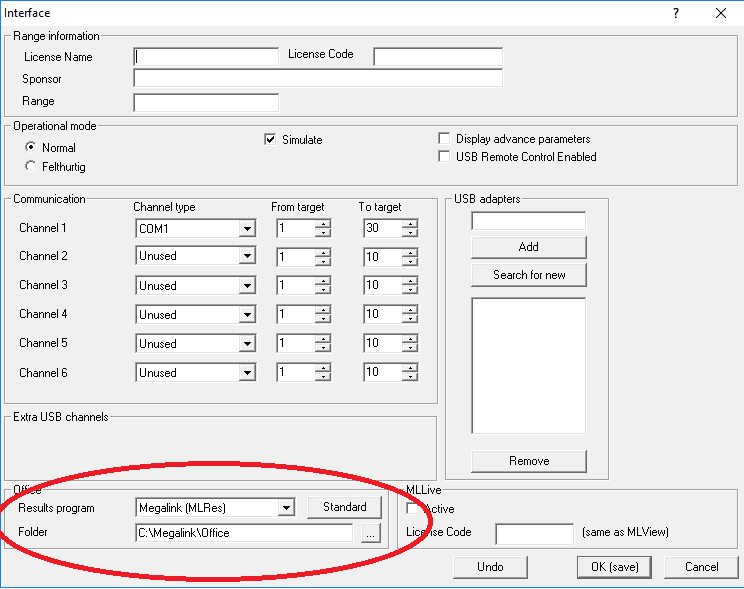 For each event, with the "Event setup" settings:
•Make a note of the "Event ID", it must match the value within Orion.
•Use "startnumber" checkbox must be unchecked.
•"Common relay change for all lanes" must be checked.
•"Send automatically" must be checked for automatic importing of scores.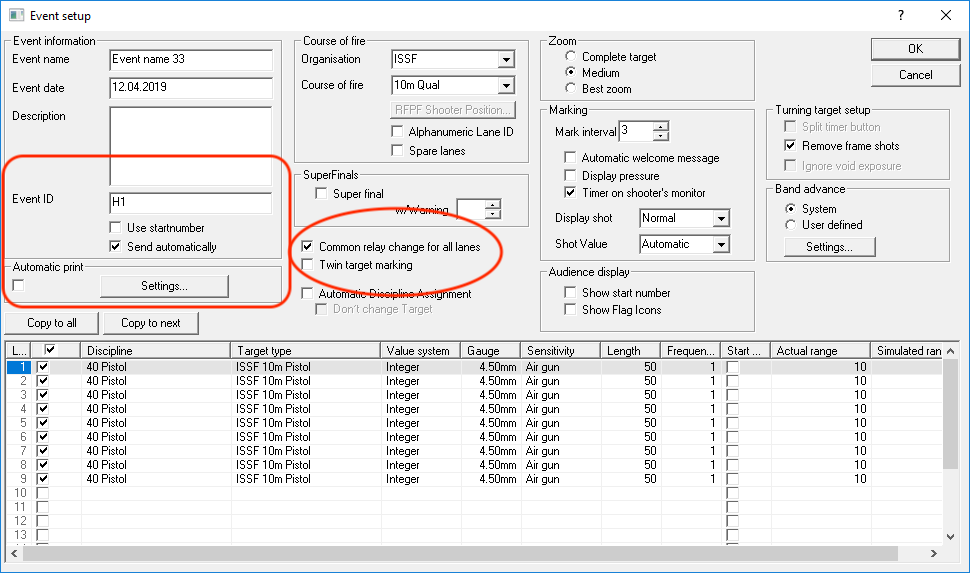 Support for Megalink Systems
Support for Megalink electronic targets and comprising systems, including the program MLRange, is done by Megalink. Please contact your Megalink representative for support or sales information.
---
See also:
How do I create a Start List for Megalink's MLRange?