Installing the Canon drivers on your computer is very straight-forward with Orion Scoring System. It can be done completely via the Orion Desktop Software.
Installing Canon Drivers
1.Make sure your scanner is connected to your computer and turned on
2.Open Orion Scoring System, if it is not already
3.Select Tools on the top menu bar
4.Hover over Install Canon Scanner Drivers until a sub-menu expands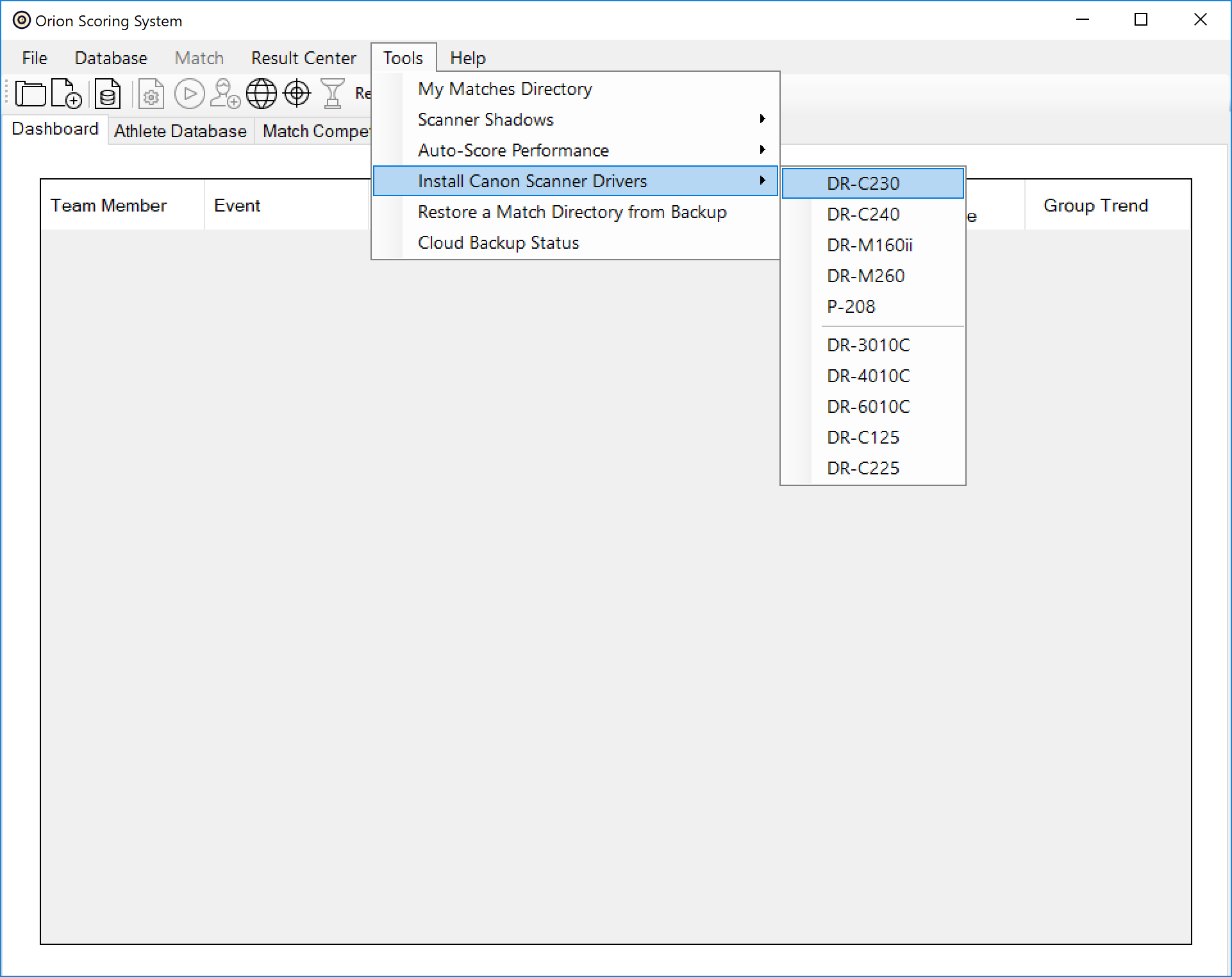 5.Select the corresponding scanner that you have
6.Orion will start the download. Click OK on the pop-up dialogue box.
7.Once the driver software is downloaded, you will get a User Account Control box. Click Yes to allow the software to make changes to your computer. A Driver InstallShield Wizard will appear.
8.You must Accept the terms of the license agreement provided by Canon to continue
9.Select Next
10.Keep the default values. Select Next.
11.Select Install
Once complete, your drivers are installed and ready to be used by Orion Scoring System.