Scopos no longer supports Orion Mobile App, including the ability to scan targets. Instead customers may use the all new Rezults at rezults.scopos.tech.
When creating a match in Orion Desktop, you are given a few options on how to upload results to Result Center. Below is a brief explanation of what each does.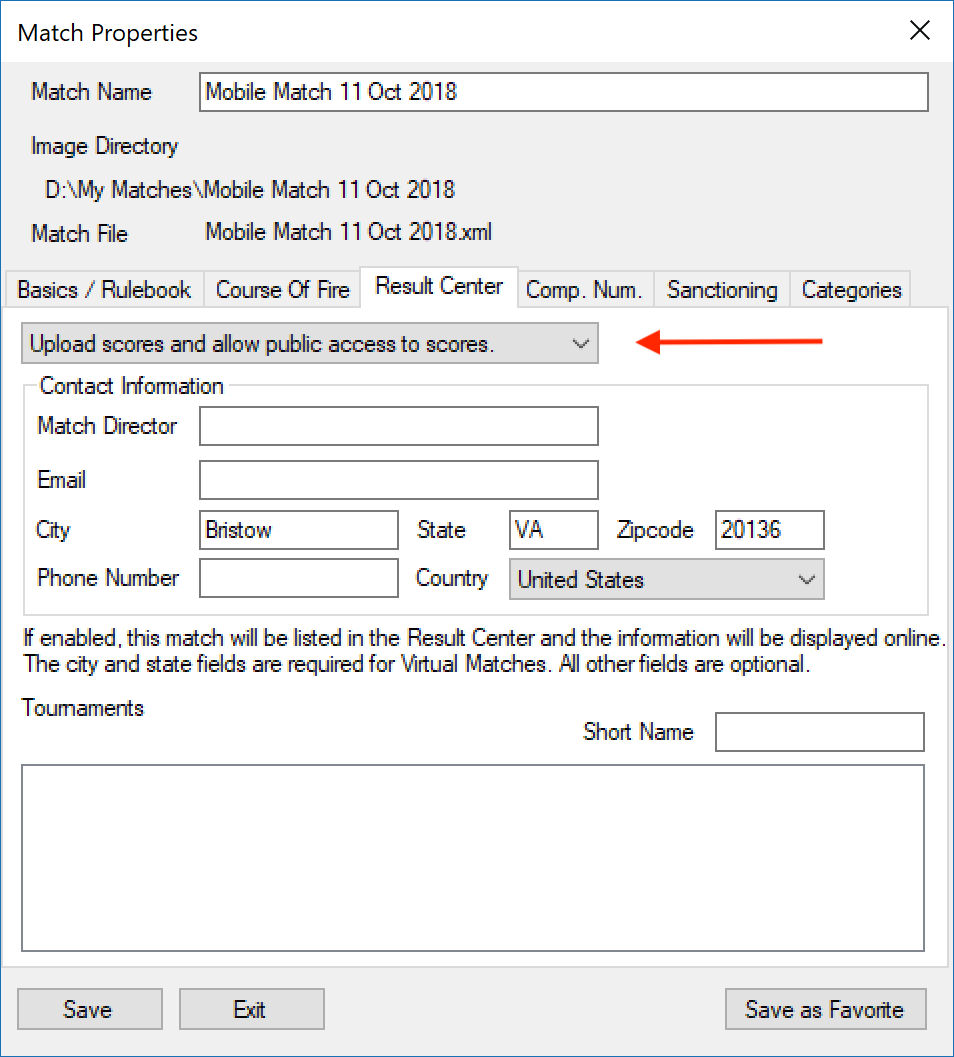 This option is found by opening Match Properties and navigating to the Result Center tab.
| | | | | |
| --- | --- | --- | --- | --- |
| | Public can view scores in Results Center | Public can view scores on Orion Mobile | Athlete can view personal scores on Orion Mobile | Range Officers and Statistical Officer can View Scores and Squadding in the Mobile App |
| Do not upload scores | No | No | No | No |
| Upload Scores and Allow Public Access to Scores | Yes | Yes | Yes | Yes |
| Upload scores and only allow athletes to view scores | No | No | Yes | Yes |