Ensure the proper fields in the scorecard are filled before scanning. One common error is the "Stage" information is not bubbled in. This will result in Orion assigning it a "U Series", or unassigned.
Any target with an unassigned position will be highlighted in yellow.
Orion will notify you if a target needs to be assigned to an athlete.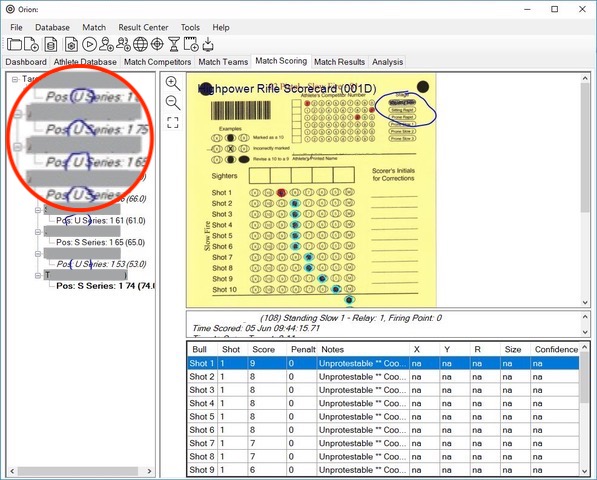 Click here to learn how to Manually Assign Targets to an athlete.