Result Center is Orion's online result system. Every Orion user may use the Result Center to post match results from any Orion-scored competition. Creating and posting results is done entirely through Orion.
Result Center is an optional service, included with your active license. To use it, each Orion user must first enable the service from his or her online account.
Enabling the Result Center For your Club
1.Log in to your Orion account.
2.Click on 'Result Center Settings.'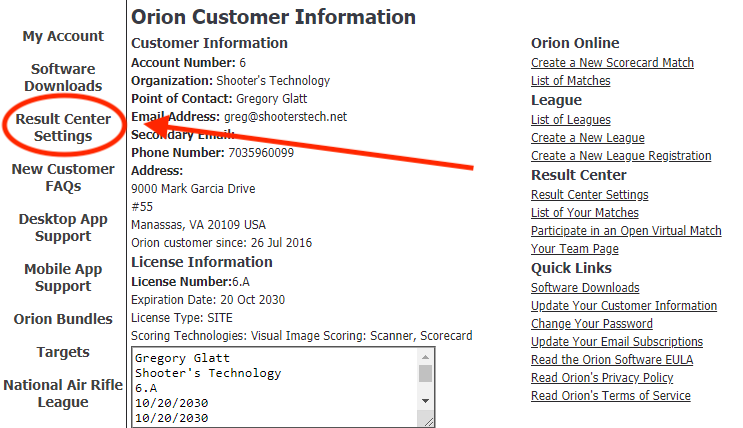 3.Check the 'Enable Orion Result Center' checkbox


4.As on option, at the bottom of the page, include information about the team or club that will appear on the team's Result Center home page.
5.Click 'Save.'
---
See Also
•Uploading results to the Internet